Scrum PSM-1™ Certification Masterclass
Welcome Message!
In today's fast-paced world, businesses need to be agile to stay competitive. Scrum has become the most widely adopted Agile framework for managing projects and product development.
The Professional Scrum Master™ (PSM I) certification demonstrates your expertise in Scrum and validates your ability to lead Scrum teams effectively.
We have created a comprehensive video course that is designed to provide you with the knowledge and skills required to pass thePSM™-1 exam and become a certified Scrum Master.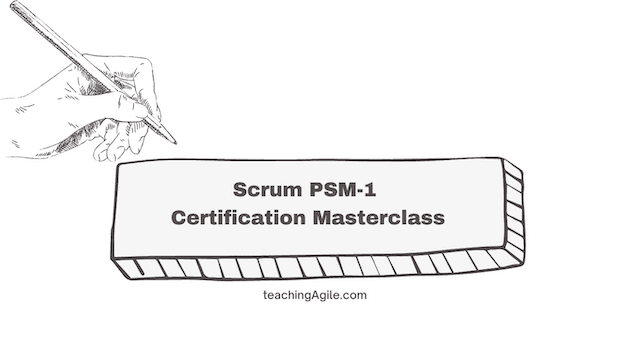 Scrum Scrum PSM-1™ Certification Masterclass
Course Objectives
By the end of this course, you will:
Gain a deep understanding of the Scrum framework, its principles, roles, artifacts, and events.
Develop the skills and mindset needed to become an effective Scrum Master.
Learn strategies to build high-performing Scrum teams and manage conflicts.
Explore best practices for managing Scrum artifacts and facilitating Scrum events.
Acquire valuable tips and resources to prepare for the PSM-1 certification exam.
Course Outline
This course is divided into five modules:
We wish you the best of luck as you embark on this exciting journey to become a certified Scrum Master. Let's get started!
Frequently Asked Questions (FAQs) / People Also Ask (PAA)
Does the PSM™ certification expire?
Will Scrum Master certification help to boost my career?
Are Scrum certifications worth it?
Why should I pursue Scrum certification?
What is the PSM™ from Scrum.org?
How can I pass the Scrum PSM-1™ exam?
Is the Scrum Guide enough to pass the PSM™ exam?