Agile Certifications - Which agile certification is good?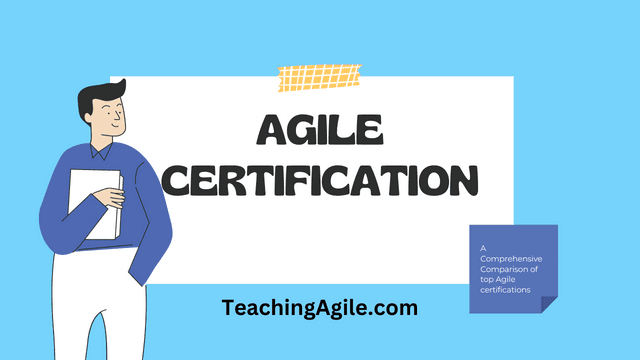 Agile Certifications - Which agile certification is good?
Agile certifications are diverse, reflecting the variety and depth of Agile practices employed across various industries, especially in software development. The ability to navigate and leverage Agile methodologies is becoming an invaluable asset.
When it comes to project management, Agile certifications are considered a golden standard, illuminating your proficiency in iterative development, team collaboration, and continuous improvement.
💡
Issued by several reputable organizations, these certifications bear testament to the holder's Agile expertise and provide a competitive edge in the job market.
Whether you're a project manager, product owner, developer, or a professional looking to delve into Agile coaching or leadership roles, there's an Agile certification designed to meet your career aspirations and boost your professional growth.
This article will guide you through the various Agile certifications and how they can help you advance your career. We'll also provide personal experiences and comparisons to help you make an informed decision.
Why Choose Agile Certifications?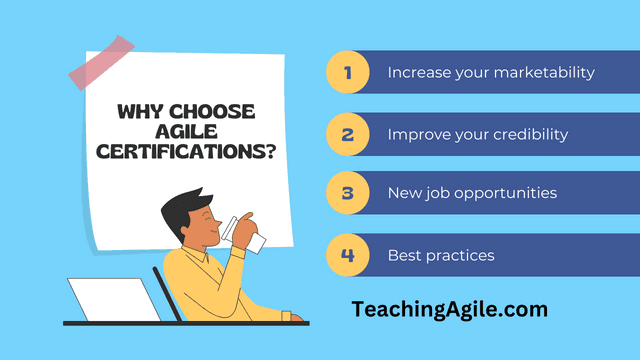 Why Choose Agile Certifications?
Agile certifications are globally recognized credentials that demonstrate your expertise in Agile methodologies, such as SCRUM, Kanban, and SAFe.
These certifications are valuable assets that can:
Increase your marketability
Improve your credibility
Open doors to new job opportunities
Help you stay up-to-date with industry best practices
Popular Agile Certifications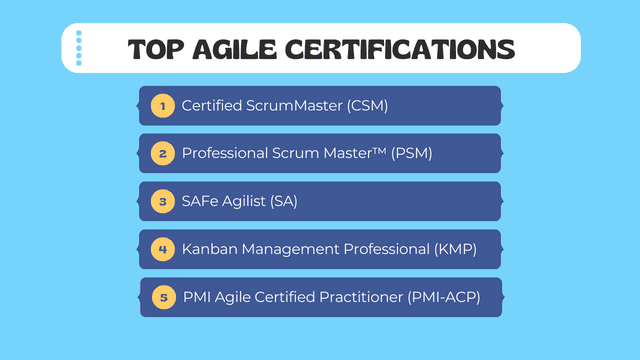 Top Agile Certifications
There are numerous Agile certifications available to choose from. Here, we'll discuss the most popular ones and how they can benefit your career:
---
Certified ScrumMaster (CSM)
One of the most well-known Agile certifications is CSM™, which the Scrum Alliance offers. As a CSM™, you'll learn the fundamentals of Scrum, including facilitating team collaboration and ensuring the successful delivery of projects.
---
Professional Scrum Master™ (PSM)
PSM™, offered by Scrum.org, is another widely recognized Scrum certification. It focuses on a deep understanding of Scrum principles, practices, and values. PSM™ is available in three levels, with PSM™ I being the entry-level certification.
---
SAFe Agilist (SA)
The SAFe Agilist certification, offered by Scaled Agile Inc., focuses on the Scaled Agile Framework (SAFe). It's ideal for professionals working in large organizations with multiple teams.
---
Kanban Management Professional (KMP)
The KMP certification, offered by Kanban University, showcases your expertise in the Kanban method. It's designed for managers and team members who want to improve their workflow efficiency.
---
PMI Agile Certified Practitioner (PMI-ACP)
The PMI-ACP, offered by the Project Management Institute (PMI), is a comprehensive Agile certification. It covers various Agile methodologies, including Scrum, Kanban, and SAFe.
Comparing Agile Certifications
When choosing an Agile certification, it's essential to consider your goals, experience, and the organization you work for. Here's a comparison of the certifications discussed above:
CSM and PSM are suitable for professionals who want to specialize in Scrum.
SAFe Agilist is ideal for those working in large organizations that use the SAFe framework.
KMP is best for those who wish to focus on the Kanban method.
PMI-ACP is a well-rounded certification for those who want to demonstrate expertise in various Agile methodologies.
Table: Comparing Agile Certifications - CSM™, PSM™, SAFe Agilist, KMP, PMI-ACP
While all Agile certifications have their advantages, they also come with some drawbacks.
For instance, CSM™ and PSM™ are Scrum-specific, limiting your expertise to a single Agile methodology.
On the other hand, PMI-ACP covers multiple methodologies but may not provide in-depth knowledge of any specific method.
In terms of personal experiences, many professionals have reported that the CSM™ and PSM™ certifications have helped them better manage their teams and improve project delivery.
However, others have found the SAFe Agile is more valuable when working with large organizations and multiple teams.
Conclusion
Acquiring an Agile certification is a powerful way to demonstrate your proficiency in Agile methodologies, enhancing your credibility and career prospects in the process.
Not only does it validate your skills in key Agile practices such as Scrum, Kanban, and Lean, but it also highlights your adaptability, collaborative spirit, and commitment to continuous improvement.
Remember, the goal is to invest in your professional growth, enrich your Agile knowledge, and ultimately foster an environment that promotes flexibility, collaboration, and customer value.
💡
As the Agile landscape continues to evolve, so too should our skills and knowledge, making Agile certifications an excellent investment in your future.
So, invest in an Agile certification today and take a giant leap toward a successful career!
Continue Reading
Frequently Asked Questions (FAQs) / People Also Ask (PAA)
What is Certified Agile Leadership?
Is Agile certification worth it?
Where to get Agile certification?
Where to learn Agile methodology?
Which Agile certification is best for project managers?
Which Agile certification is best for beginners?
Which Agile certification is best for business analysts?
How long does Agile certification take?
List of top 5 Agile certifications?
Agile certification for testers?
Agile certifications for free?